When looking to package your product, the choice can be difficult. Venus Packaging has a quality reputation as a plastic bag supplier and food bag supplier across the packaging industry. Venus can provide expert assistance and guidance on the purchase of bulk supply plastic bags, including poly bags, and resealable bags, to suit your individual application. Plastic bag options and applications are listed below:
Watch the video on Venus Wholesale Plastic Bags here.
Poly Bags.
Low-density polyethene bags (LDPE) (poly bags) are a popular choice for everyday bagging of bakery goods, fresh produce, clothing, componentry, and many retail and online products/deliveries. These bags come in a variety of thicknesses to suit your packing needs. Bakery produce, for example, would use a lower micron poly bag, and garden supplies a higher micron bag. These bags can be sealed with any type of heat sealer. In the poly bag range of bags, we stock over 100 sizes.
Resealable Bags/Press Seal Bags/ Magic Seal Bags.
Press seal bags have a profile on both sides of the top of the bag which lock the two sides of the bag together and can be sealed and reopened many times. The bags come in two standard thicknesses and are also available with write-on panels. Our bags can come made to order if required. Press seal bags are used broadly across the multimedia/photography, electrical & trade, handicrafts, food service and retail industries. Venus brand Magic Seal Bags have been in the market for well over 30-years and can be relied upon for high-quality performance.
Vacuum Pack Bags/ Vacuum Seal Bags.
We stock both flat bags and channel/embossed, Vacuum Seal Bags, both providing a professional, and tamper-proof finish for items such as fish, meats, and small goods. The vacuum pack bags for the commercial vacuum chamber machines are flat and smooth. The vacuum pack bags for the out of chamber machines contain channels which allow the air to escape during the vacuum sealing process. Our vacuum seal bags come in rolls or as ready-made bags.
Polypropylene (PP) Bags.
Polypropylene bags (PP bags) provide a crystal clear presentation for many products; including greeting cards, clothing, confectionery, snack foods, and cosmetics. Polypropylene bags are suitable for use of most heat sealers. In this range, Venus offers the open ended PP bags and also self-seal PP bags (with a 38mm lip with an adhesive strip and peel-off backing). PP bags can be sealed with a Venus Impulse Sealer.
Produce Rolls And Produce Bags.
Produce rolls, ideal for butchers, fruit shops, and bakeries, are available as a ready-made bag or on rolls for convenience. Several different sizes are available.
Plastic Shopping Bags And Patch Handle Bags.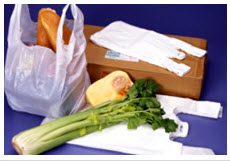 Singlet shaped polyethene shopping bags for supermarkets, greengrocers, and retailers. These plastic shopping bags are white with a textured finish and come in four different sizes. These bags are made from printable, high molecular, high-density polyethylene (HMHDPE). Each pack is block sealed in 250's with a hanging hole and perforated for easy dispensing.
Patch handle bags, with built in extra support around the handle, are produced in high quality, strong, flexible, and printable plastic with a kidney shaped handle. These shopping bags provide a quality 100-micron thickness, are available in three sizes, and produced in low-density polyethylene (LDPE). These bags are stocked in white.
For further details or to speak with a sales consultant:
(03) 9428 1652 – venus@venuspack.com.au – www.venuspack.com.au
Category:
Articles & Handy Tips
,
Heat Sealers
,
Shrink Packaging Machines
,
Vacuum Chambers