We can provide you with all the packaging required to run an efficient warehouse and dispatch operation. We supply poly envelopes, bubble mailers, label & paper dispensers, knives & cutters, pallet jacks, flat bed trolleys and price labellers. To keep your warehouse sale we also offer a range of safety signage and equipment.
Portable wet floor signs, no parking signs, no entry signs, out of service signs and many others, as well as striped safety cones in 500mm & 750mm heights.
...Read More
Invoice enclosed, packing slip enclosed and other poly envelopes for dispatch and document management.
...Read More
Disposable white cutlery and plastic food containers available in a variety of sizes for food services and take-away applications.
...Read More
Full range of self-adhesive label dispensers, including single-roll and multiple roll label dispensers. Also automatic, heavy duty, and wall and bench mounted label dispensers.
...Read More
Price labellers and pricing guns to print and dispense labels. Models include single line print, double line print, lightweight and economy models. Good selection of price labels to suit pricing guns also
...Read More
Tagging guns and pins for use in pricing, tagging and quilting. Our tagging gun is a lightweight, durable structure and comes with wrist strap and fine needle. Venhart also offers a range
...Read More
At Venus Packaging, we have a wide range of pallet jacks, manual pallet jacks and pallet trucks to suit your business needs. We have a range of pallet jacks, hand pallet trucks
...Read More
At Venus Packaging, we have a large range of flatbed trolleys, two-level platform trolleys, hydraulic lift trolleys, hand pallet trucks, pallet scissor lift tables and upright hand trolleys to help you conveniently
...Read More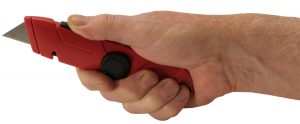 An extensive range of cutters and knives for cutting paperboard, plastic, carpet and strapping. We have in stock safety cutters, carton openers, super grip knives, utility knives, box cutters and spring loaded
...Read More