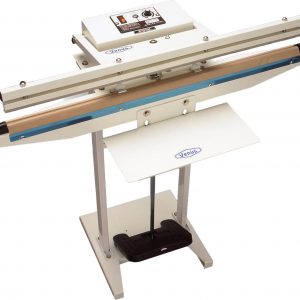 Use Venus VHIF impulse sealers for sealing polythene and polypropylene bags and tubing. Seal lengths from 300mm to 900mm. Seal widths 2mm to 8mm. All VHIF models come complete with a seal time control, foot pedal and adjustable tray.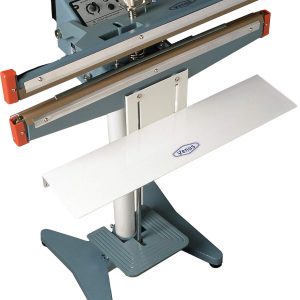 With extra power, increased timer range and a choice of 2mm and 5mm wide element wires, the VHIF Mark III easily seals polythene, polypropylene and polythene/paper laminated bags (such as autoclave) up to 2 x 400mm thick. Covered element wires provide operator safety and redesigned sealing jaws apply pressure more efficiently. All models come with a timer, foot pedal and adjustable tray.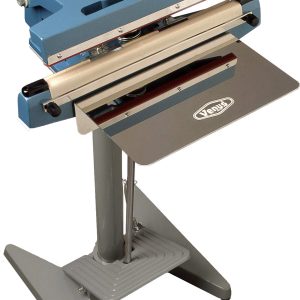 The Mark IV economy foot operated impulse heat sealers with electronic timer (0 to 2.5 seconds). The double seal, "D" models (VHIFD IV 458 and VHIFD 608) have sealing elements on both the top and bottom jaws that produce a strong 8mm wide seal for sealing extra thick bags and difficult products such as powders, flour, fertiliser and wet items, such as fish.